5 Elements Your Custom Luxury Bathroom Needs to Have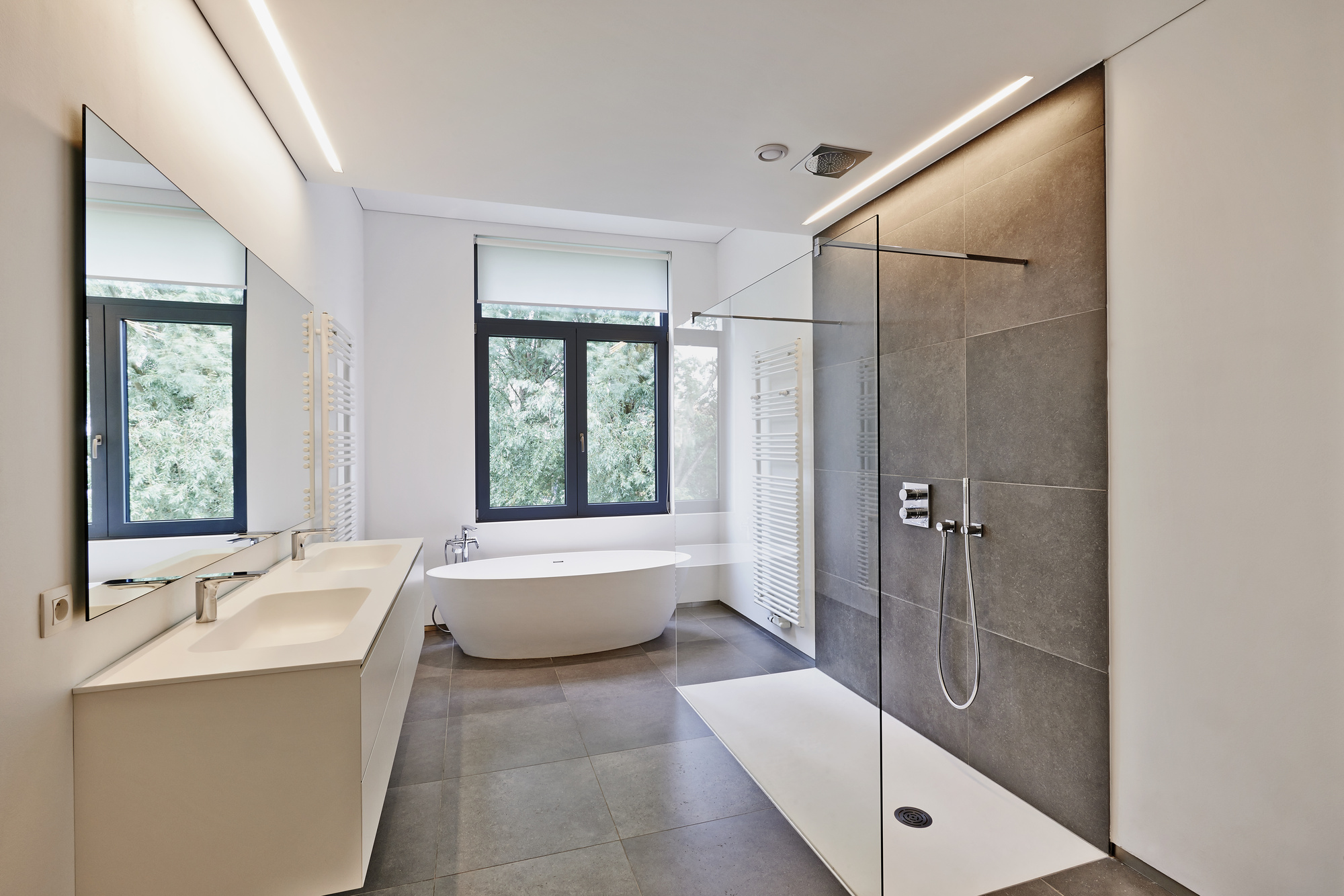 Not only is a bathroom renovation one of the most popular renovation projects, but it can also increase your property value. Why not enjoy the home spa you've always wanted while boosting the value of your home?
At Prestige Custom, we don't deliver your average bathroom renovation. We can help transform your plain and simple bathroom into a luxury space.
What can you expect from a luxury bathroom? What are some of the top features homeowners request in their custom bathroom design?
Read on to discover the five must-have elements of a custom luxury bathroom.
1. Double Shower
Your bathroom is the site of utilitarian use, but with features like a double shower, you can turn everyday needs into a spa-like experience. Double showers feature multiple shower heads, creating two distinct shower zones. You can angle these shower heads to create an immersive solo experience that will leave you clean and relaxed.
2. Smart Toilet
The smart toilet industry is exploding for a good reason. Smart toilets save water, making them a great choice for anyone looking to create a greener home. Many smart toilets also come with self-cleaning options and a built-in bidet for a true luxury experience.
3. Heated Floors
Nothing disrupts the peacefulness of a hot shower or bath like the feeling of cold floors beneath your feet. Many of the most beautiful flooring options, like marble, can feel cold to the touch in the winter months. Heated floors allow you to use whatever high-end materials you want in your bathroom without having to sacrifice comfort.
4. Soaking Tub
Most primary suites come outfitted with a bathtub that doubles as a shower, which doesn't create the most luxurious bathing experience. Not only does bathing in the same space where you shower raise questions of cleanliness, but it limits the size and shape of your bathtub. Free-standing soaking tubs come in a wide range of sizes, shapes, and finishes so that you can finally unwind in the spacious bathtub of your dreams.
5. Custom Pieces
When you're remodeling your bathroom with the help of a custom home building company, there's no limit to what you can create. Rather than forcing pre-fabricated vanities and storage solutions to fit your design goals, you can design and build custom pieces that perfectly align with your vision. Nothing says luxury like custom-made furnishings that double as statement pieces.
Let Custom Prestige Create Your Long Island Luxury Bathroom
Whether you're looking for a whole-home renovation or a luxury bathroom renovation, Custom Prestige is here to help. We've transformed countless Long Island properties into unique, high-end spaces. Now, we're ready to take your bathroom and give you the at-home spa experience that you deserve.
Ready to learn more about how we can bring your bathroom renovation ideas to life? Contact us and let us know about the project you have in mind. We'll be in touch right away to get started on your custom renovation.