Adding the Finishing Touches With Luxury Faucets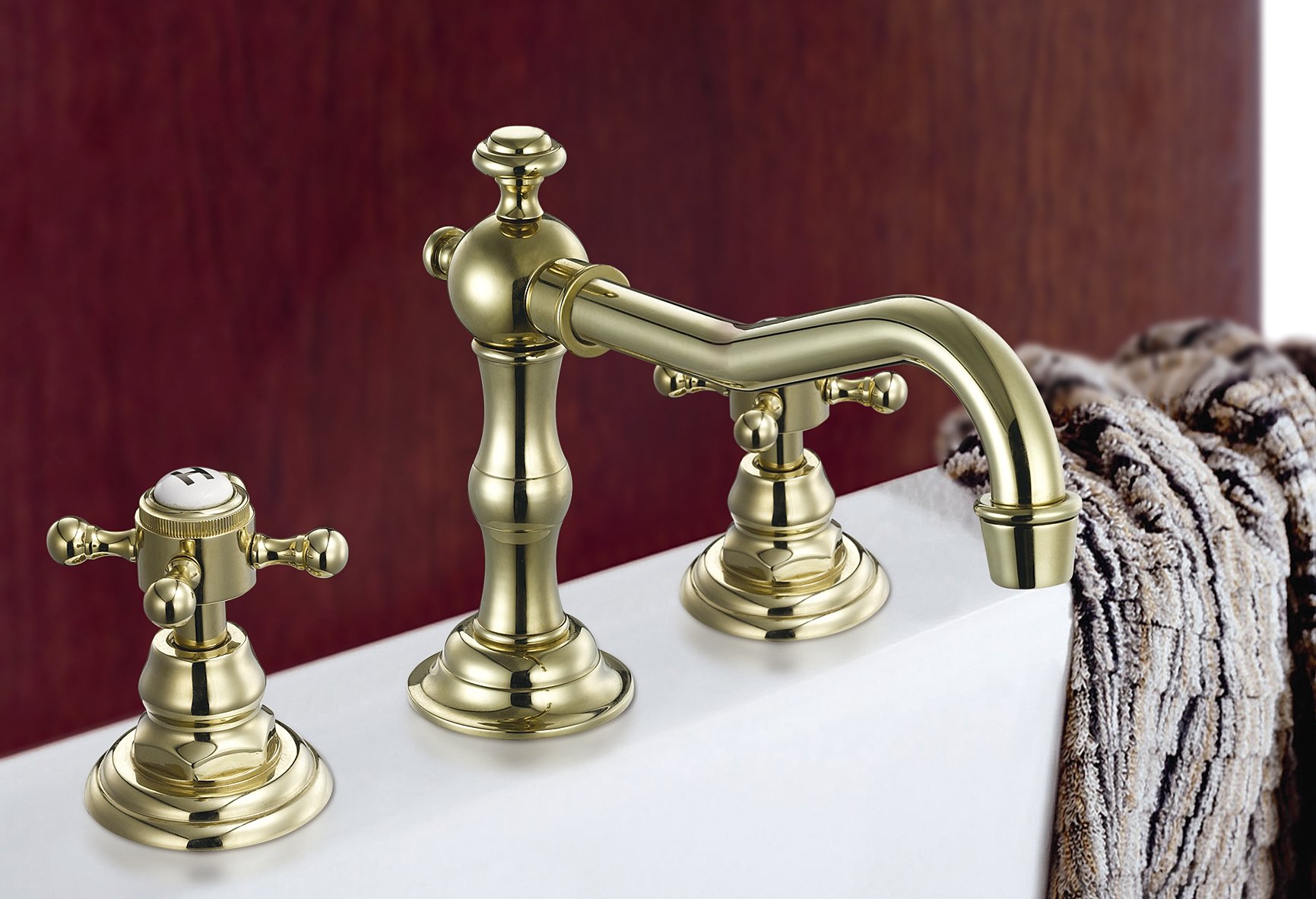 Imagine your dream home coming together, and it's time to choose the perfect finishing touches. Luxury faucets can make a huge difference in your kitchen and bathroom. In this article, we'll talk about how luxury faucets add elegance and style to your custom home. We'll talk about how they can improve the appeal of your home, and how to choose the perfect luxury bathroom faucets for you.
Let's get started!
Luxury Faucets: A Splash of Elegance
Luxury faucets can elevate the look and feel of your home. From luxury kitchen faucets to luxury bathroom faucets, these fixtures bring an air of sophistication. Here are three reasons why you should consider luxury faucets for your custom home:
1. High-Quality Materials and Craftsmanship
Luxury faucet brands use top-quality materials and expert craftsmanship. This ensures your faucets not only look beautiful but also last for years. You can trust that your investment in luxury fixtures will pay off in the long run.
2. Unique and Stylish Designs
Faucets come in a variety of unique and stylish designs. Brands like Fantini faucets offer a range of options to suit your taste. With so many choices, you'll find the perfect faucet to complete your dream kitchen or bathroom.
3. Enhanced Functionality and Comfort
Luxury faucets offer enhanced functionality and comfort. They often have advanced features and ergonomic designs. This makes them a pleasure to use every day.
By choosing luxury faucets, you'll add a touch of elegance to your custom home that you can enjoy for years to come.
Tips for Choosing the Perfect Faucets
Now that you know the benefits of luxury faucets, how do you choose the right ones for your home? Here are a few tips to help you make the best decision:
1. Consider Your Home's Style
Think about the overall style of your home. Choose luxury kitchen and bathroom faucets that complement your home's design. This will create a cohesive look throughout your space.
2. Prioritize Functionality
While appearance is essential, don't forget about functionality. Look for faucets with features that make your life easier, like easy-to-use handles and water-saving technology.
3. Explore Different Brands
Take the time to explore different luxury faucet brands. Each brand offers unique designs and features, so you're sure to find the perfect fit for your home.
By considering your home's style, prioritizing functionality, and exploring different brands, you'll choose the perfect faucets for your custom home.
Complete Your Custom Home with Luxury Faucets
When it's time to add the finishing touches to your custom home, don't overlook the impact of luxury faucets. These fixtures bring elegance and style to your kitchen and bathroom. By choosing high-quality materials, unique designs, and enhanced functionality, you'll create a space you'll love for years to come.
Take the time to find the right faucets for your custom home. Remember, the faucets you choose can make a big difference in your home's appearance and function. Don't settle for anything less than the best.
Get ready to transform your custom home with faucets that add a splash of elegance. With the perfect fixtures, your dream home will truly shine.
Looking for a company that can provide and install luxury faucets? Get in touch, we're here to help!