Tips to Choose the Best Custom Home Builder
Thinking of building your own home? You're in good company. Thousands of Americans are turning to the custom home building as a way to satisfy all of their desires as homeowners.
A custom home is a great way to ensure your home is made to the exact specifications that you want. You can check off all the boxes for what you are looking for in a home.
However, the process of custom home building can be stressful. Make sure you do your research beforehand. Invest in the best custom home builder available to meet your needs.
Follow these tips to find the best custom home builder to get it right for you regardless of whether this is your the first, second, or fifteenth custom home.
Consider Their Credentials
The first step in selecting the best custom home builder is to consider their credentials. Make sure your builder is certified and accredited based on their experience and examinations.
Does the builder belong to an industry association? Check their memberships. Look for awards or other indicators of past success. Always press for details when necessary.
———————————
Make sure your builder is trained in all aspects of home construction.
Prestige Custom Builders
———————————
How Have They Done in the Past?
Just as you should check your builder's credentials on paper, they should also be cleared in person. Ask for references, and if possible, visit other homes the builder has designed. You need to make sure that the builder does good work. But more importantly that the work is consistent with the goals you have for your own home.
If you're able to talk with any of the builder's furnished references, then ask specific questions. For example ask about things such as:
timing

budgeting

decision-making

overall reliability
This is also a great way for you to view details about the builder's style. Also, other subcontractors that the references do- or don't – recommend.
If you are having communication problems from the very start, this could be a bad sign of things to come. If you have trouble hearing back from the builder by a specific date, he has otherwise given you a bad impression in regards to his communication skills. These could be signs you should take a pass on them.
———————————
It doesn't matter if you hire the best custom builder in the world, you need one who will communicate with you every step of the way.
Prestige Custom Builders
———————————
Avoid someone who will go out of their way to sidestep your calls.
Make Sure They Are Realistic About Costs
It might sound great to hire a builder who says he can build your house at a fraction of the cost of his competition. Be wary though, and press for details. Your builder should have a pragmatic approach to every expense in the estimate. Also, they should able to communicate those expenses to you easily without sugar coating or glazing over any important details.
Be skeptical. There are several telltale warning signs when hiring a builder that should make you run for the hills. If there is no written contract – or the contract is poorly written – this is dangerous. This way you have no legal backing in case something goes wrong. A builder who requires large down payments or deposits (over fifty percent) be extremely wary of them.
Likewise, if your builder is unclear about any aspect of the building process or his credentials – like his work history, or if he refuses to complete a full estimate – you should consider other options. The same goes if your builder relies on high-pressure sales tactics, does not have insurance or cannot provide any references.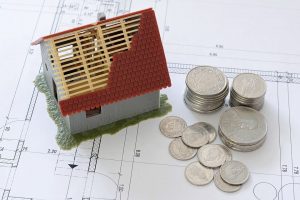 Listen carefully to how the builder communicates his plans to you. This especially important in the early stages because it's a good indicator of what you could expect later down the road. A good builder will tell you how they manage client desires, expectations, and will work with you even when things go awry.
If something in the builder's demeanor is off; trust your instincts. Even if you can't pinpoint it, your gut can often be the most trusted voice in the entire process.
Invest In Prestige Builders
When it comes to luxury homes, we know what we are doing. Prestige is the name for all things custom, and we will work with you throughout every step of the building process to ensure you get everything you need. Unsure of how the process works? No problem! We are here for you every step of the way. Contact us today to schedule an initial consultation.***