How to Build an Energy Efficient Custom Home
A growing trend across the country for a custom home building is to build green. The goal is to not only go green during the building process but also during the time living in the home.
This trend has become popular largely due to people wanting to reduce their carbon footprint. Also, building an energy efficient custom home can help to contribute the least amount of pollution to the environment; both in their construction and existence.
And while this is all well and good, building an energy efficient home can be a daunting process. Without the appropriate information and adequate resources, many aspiring homeowners throw their hands up in frustration and opt for the "easier" choice – a home that is not environmentally friendly.
If you are interested in building an energy efficient custom home, and just aren't sure where to start, consider these tips below.
Harness the Power of the Sun
One of the easiest and most budget-friendly ways to increase your home's energy efficiency is to position it to maximize solar heat. This will help retain heat and reduce your overall energy bill. While the amount this can impact your home's energy use varies depending on climate, you can maximize solar availability by adding tons of windows that face the south.
—————————–
Use south-facing windows to warm your home more effectively in the winter time.
Prestige Custom Builders
—————————–
You can alter your solar heating abilities in other ways as well. For example, by planting deciduous trees in front of your south-facing windows, you will keep your home cooler in the summer. This effectively blocks the sun's rays from beaming through your windows and heating it.
Also, this will help keep your home warmer in the winter because the trees will lose their leaves during this time allowing more sunlight into your home to warm it. You can also build roof overhangs, awnings, and shades to help control the impact of the sun.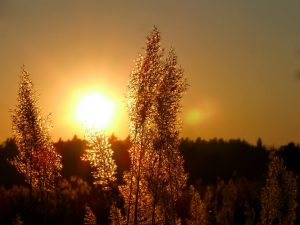 Compact Design with Efficient Building Materials, Appliances, and Supplies
A compact layout will help you maximize energy consumption, and help reduce heat loss. Taller homes are more energy efficient than sprawling one-stories.
Using plenty of insulation, and making sure everything is up to date is important as well. The best insulation is spray foam which prevents all air leakage. Also, it can fit into all nooks and crannies unlike the cheaper form of insulation, fiberglass.
—————————–
Spray foam insulation can even save you money in the long run; up to $500 per year in lost heating costs!
Prestige Custom Builders
—————————–
Energy-saving building materials may be more expensive up front, but they are worth it in the long-term. Energy efficient windows and doors help seal openings and have proper weather stripping. You'll stay warmer and cooler while also saving money on both heating and cooling.
The same goes for energy efficient lighting and appliances. While these items might have a higher upfront cost, in some cases up to twice the expense or more, they will last much longer and save more money than their energy-guzzling counterparts.
Washing machines, dishwashers, and other appliances that are equipped with smart technologies are also a great way to save money and energy.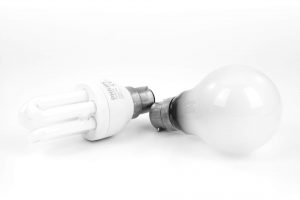 Upgrade Your Old Heating and Cooling Equipment
You can even upgrade your heating and cooling systems to be more energy smart. Energy Recovery Ventilators are systems that reduce energy use on your HVAC system. They recycle air from your exhaust fans to preheat and cool the air that's already coming into your home.
You can also install smart thermostats which turn on or off heating and air conditioning when the temperature passes a certain threshold. These can be preprogrammed to turn on or off at certain times from anywhere.
Also, water heaters can be adapted to use minimal energy. Water heating requires a great deal of energy, the most aside from heating and cooling. When building an energy efficient custom home it is highly recommended that the builder install efficient water heating technology.
How Can My Builder Design an Energy Efficient Custom Home?
Designers, architects, and builders are all familiar with the steps involved in building energy-neutral homes. They can help you design your home, and implement its construction in the most cost-effective way possible. Your architect or builder may even have energy modeling software to help you learn how your home can be energy efficient.

Ready to Build Your Energy Efficient Custom Home?
If you're ready to build your first energy efficient custom home then get started today. It can be difficult to know all the facets of eco-friendly building, so it's best to consult with the professionals.
Prestige Custom Building has years of experience in designing environmentally-friendly homes, and we can work with you to make sure all of the features of your dream home are incorporated without sacrificing environmental security and budget.
If you have been dreaming of a "green" home for years, and just aren't sure how to get started. Maybe you know exactly what you want. and are ready to take the next step. Either way, simply contact Prestige Custom Builders today. We will make your every custom home dream come true.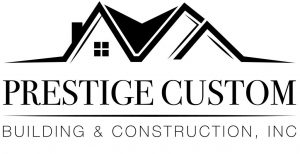 —————————–
Related Article: Building a Custom Home: Ways to Cut Costs
—————————–