Long Island Mansions Among Different Gold Coast Mansions
Long Island Mansions Among Different Gold Coast Mansions: Who hasn't dreamt of hiring a Gold Coast custom home builder to have a house like the mansions around there?
Owning such a huge chunk of land and building an architectural masterpiece on it is perhaps the pinnacle of wealth and success…at least it certainly used to be back in the Roaring 20's era.
The industrial revolution may have been the start of these mansions and surely was a turning point in history, marked by tremendous innovation and a wave of change that altered the world for better or for worse. This is also the time when the famous Industrialist families of America started emerging.
These are the families that had garnered enough wealth by the 1920s to create magnificent mansions set against the backdrop of white sand beaches in Long Island.
Many of these mansions acted as a summer retreat for wealthy individuals looking for relaxation from their lives to offset the bustling city life of Manhattan, New York.
These sprawling estates were wonders of craftsmanship, housed some of the finest collections of art, and were used to throw lavish parties.
Although the overhead of managing these gargantuan mansions led to the demolishment of quite a few of the Long Island estates, there are some that still remain, in their beauty, to tell the stories of years long gone.
Oheka Castle
Known to be the second largest private residence ever built in America, Oheka Castle rests atop the highest point in Long Island and was intended to be the summer house for philanthropist and Financier Otto Kahn and his family.
Spanning an area of 115,000 square feet and having 117 rooms, the estate also included an indoor swimming pool, luxurious gardens, and stables.
After Otto Kahn's demise it was used for various purposes until it landed in the hands of a developer who revived it to its former state.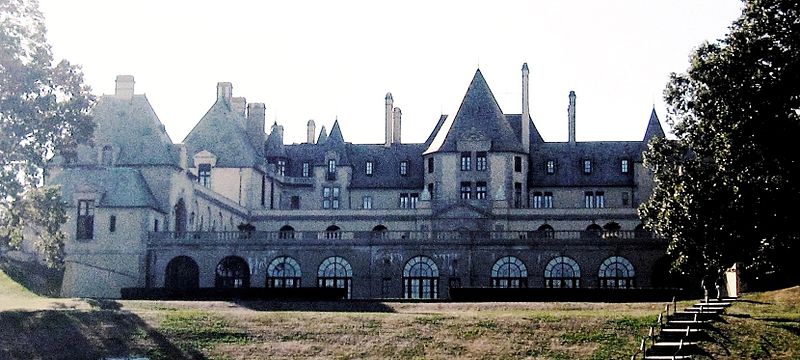 Oheka Castle is now a hotel and a venue for exclusive private events including high profile weddings.
The castle has also been featured in a number of different films including Citizen Kane and even recently, has been used in some pop music videos.
It is no surprise than Oheka Castle served as inspiration for the classic writings of F. Scott Fitzgerald.
Viewing the profile of this truly remarkable mansion can easily transport one back to the days when Otto Kahn entertained his noteworthy guests in parties that went on all night or weekend and where good wine, lavish dress, and music flowed in abundance.
The Hempstead House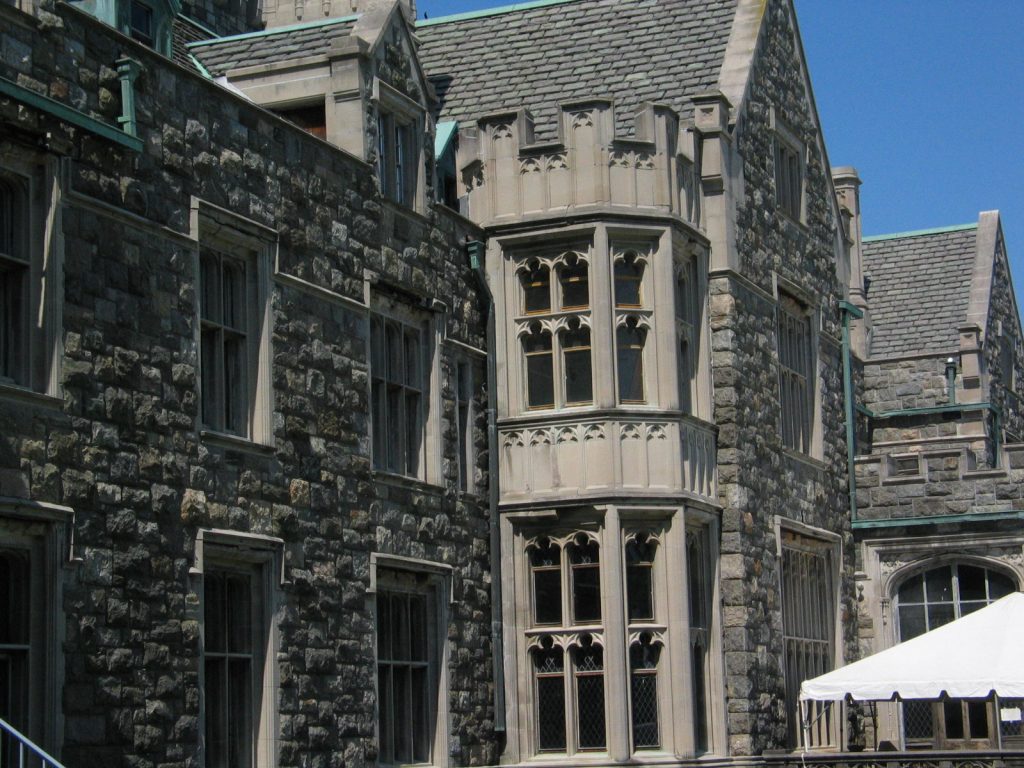 Built in a traditional Tudor style with a limestone and granite exterior, The Hempstead House is a force to be reckoned with.
The castle is located on the Guggenheim estate in Sands Point and is one of four mansions on that estate.
At its prime, the Hempstead House was known be so extravagant that it reminded one of a true 17th century castle.
Apart from its limestone exterior which gave it a unique credibility, Hempstead was adorned with the best of everything. Opulent tapestries, a lavish oak organ, extensive library, oriental carpets and a delightful rose garden made up the surroundings.
Today, The Hempstead house is managed by Sands Point Preserve and acts as a tourist attraction, a wedding venue and the set for many films and TV shows.
Glen Cove Mansion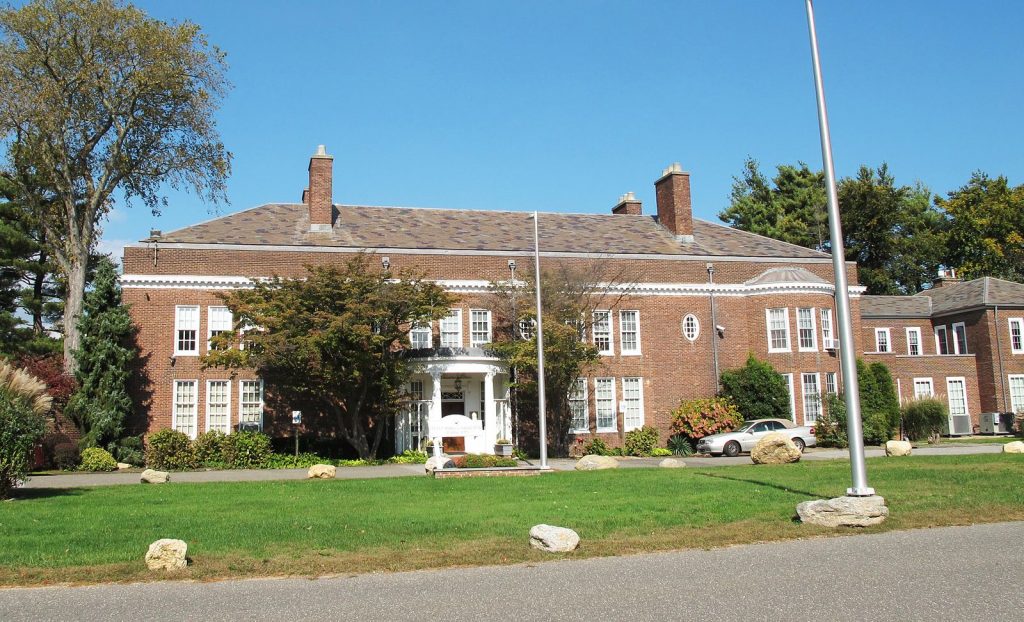 Aptly known as The Manor, Glen Cove Mansion is a Georgian-style Country House that was built in 1910 and belonged to John Teele.
The brick exterior makes it a staple of extravagance and it has been named as one of the best Country Houses of America. Today this exquisite mansion acts as a hotel which serves a good dose of history with large amounts of luxury.
Currently, it is used to host fairytale weddings on its beautiful grounds and has also made appearances in a number of hit movies.
Coindre Hall
Inspired by a Medieval Chateau in the South of France, Coindre Hall is a 40-room mansion built for a pharmaceutical company mogul George McKesson Brown.
After acting as a boarding school until 1971, Coindre Hall was then taken under the Suffolk County Department of Parks, Recreation & Conservation.  It still has a gym where sports games take place, but the rest of the mansion has been restored to host a range of different up-scale events.
Mill Neck Manor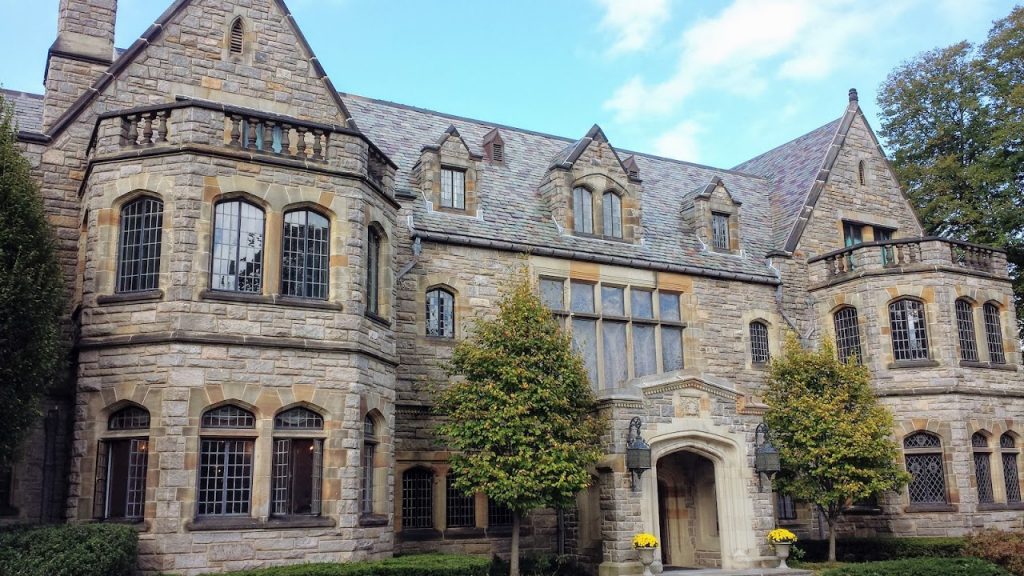 Once known as the Sefton Manor, the Manor was built by the cosmetics heiress Lillian Sefton Dodge and her husband. Based on Gothic country houses, Mill Neck manor is a Tudor Revival piece of art.
Robert Leftwich Dodge was an artist and hence took special care of all the details. Which is why this one of a kind manor boasts the finest craftsmanship throughout, including a sundial overlooking the house, and lush statues and gardens.
A school for the Deaf was founded there in 1951.
The Mill Neck Manor and surrounding properties are now owned by Mill Neck Family of Organizations' campus.
The mansion hosts a wide variety of events, wedding photography, tours and corporate meetings.
All money raised through these events goes to the Mill Neck Family of Organization to aid their philanthropic endeavors for the Deaf and special needs community.
De Seversky Mansion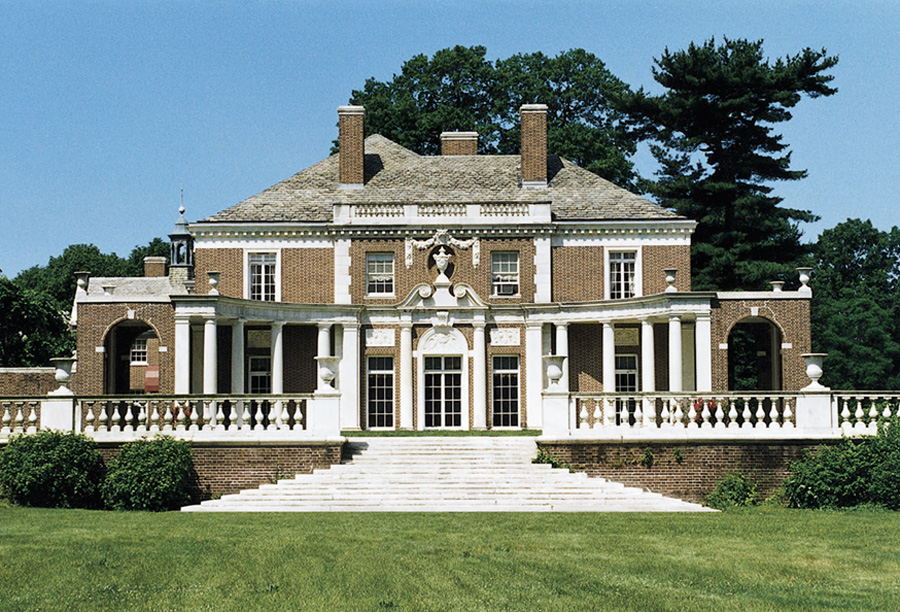 Now known as the De Seversky Mansion after a famous Russian Aviator, the mansion was originally created for Alfred Du Pont and was known as the White Eagle.
This regal estate located along the North Shore of Long Island Gold Coast is the perfect amalgamation of old-school style and new-age elegance.
The mansion now belongs to New York Institute of Technology and acts as a venue for numerous academic events.
Despite the modernistic touch-ups, the mansion retains its historic flair in the hand-carved wooden paneled walls, a grand fireplace, the former pub and the living room which once saw the presence of the biggest names in American History.
The De Seversky Mansion can also be rented for various corporate and social events but to this day, it maintains its distinctive elegance and sense of royalty.
Vanderbilt House – Eagles Nest
The Vanderbilts were a famous and highly influential family of the time, and this Vanderbilt House was called the Eagle's Nest and was owned by William K. Vanderbilt.
The mansion was built in a rare Spanish Revival Style, contained 24 rooms and a captivating range of ironwork by the best iron artisan of the time.
After the owner's death the House and all of William K. Vanderbilt's marine and natural history collection was donated to the county to serve as a museum. The place is now a three in one treat for all: it is a mansion, a planetarium and a museum.
Apart from that it also hosts parties, school trips and tours.
A visit to this mansion is perhaps the most effective ways to teleport yourself to a time long gone and to experience the lives of people who were once at the top of the world.
Each mansion located along the Gold Coast is a special work of art that cannot compete with the other.
Perhaps the biggest attractive factor is that these mansions immortalize the lives of some of the most remarkable and inspiring people in American history.
Courtesy of the huge restorative and preservative efforts made for their upkeep, these grand estates have retained their appeal and continue to mystify and attract a large number of people from all over the world.
Time travel might never be possible, but stepping into these estates and their Gold Coast Mansions can lend you the same kind of life-altering experience.
Want to build your own custom home Long Island Mansion? We can help here!