This Is How to Choose Kitchen Cabinets for Your Custom Home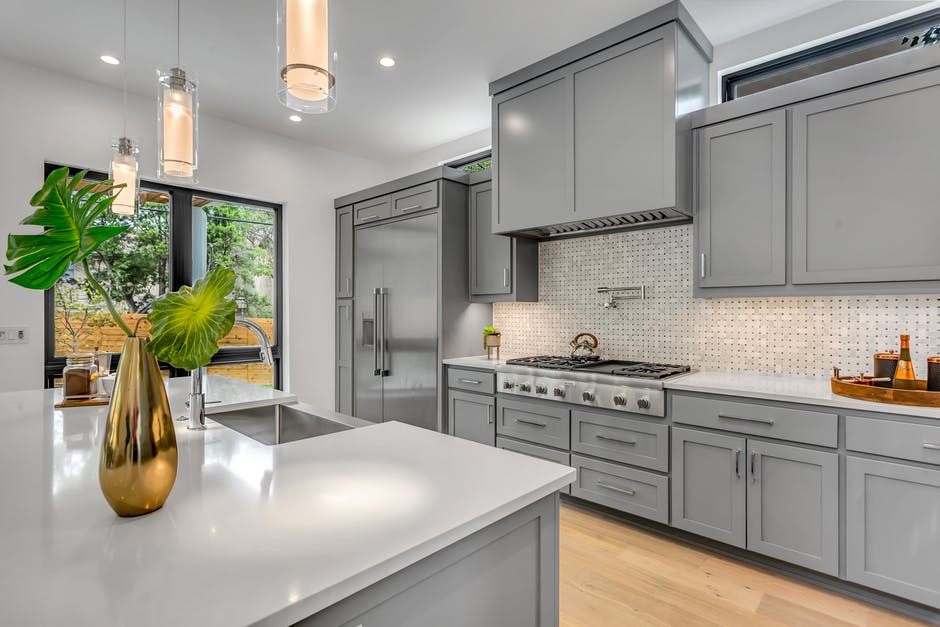 Looking to build your own custom home? Trying to figure out how to design a kitchen? If so, you're going to have to put some thought into kitchen cabinets.
That's where this article comes in. Below, we're going to show you how to choose kitchen cabinets. By making the right choice, you'll be able to easily incorporate your cabinets into your kitchen design.
Ready? Let's get started!
Understand Cabinet Door Profiles
One of the first things you need to do is gain an understanding of cabinet door profiles. These are the series of lines and contours that a cabinet door possesses aesthetically. Door profiles dictate a large part of a cabinet's overall look and thus need to be taken seriously.
You might go with a recessed miter profile. This possesses a sunken-in, rectangular shape that recesses gradually from its surface.
There's also a recessed square profile. This is also sunken-in but recesses suddenly instead of gradually.
A raised arch profile offers a rectangular bottom and sides. However, the top portion of its profile is arched.
A slab profile offers no contours or lines. It's essentially just a flat piece of wood.
Review Different Cabinet Types
In addition to door profiles, you also need to review cabinet types. There are many different types of kitchen cabinets, each of which offers different benefits and drawbacks.
Wood cabinets offer the most classic aesthetic. They're also quite tough and durable. Note, though, that they're often expensive.
There are all sorts of woods you can use for cabinets. If you need additional information on the types of woods available, call up your local custom cabinetry company.
Other cabinet materials include stainless steel, medium-density fiberboard, engineered wood, and laminate, to name a few. Learn more about each by clicking here.
Decide on Your Shelves vs Drawers Needs
Odds are, you're going to want both shelves and drawers in your kitchen cabinets. However, before you have your cabinets made, you need to decide how much of each you really want.
This is about assessing your future needs and choosing a balance that suits you. There's also some personal preference involved.
Assess Your Measurements
Perhaps the most important thing to do when choosing kitchen cabinets is to assess the measurements of your kitchen. Only by assessing these measurements can you truly understand the size of cabinets you require.
You'll want to know the height and length of each wall. This way, you can choose cabinets that properly fill the gaps.
And That's How to Choose Kitchen Cabinets
And there it is, that's how to choose kitchen cabinets. So, if you're designing a kitchen, keep these tips in mind. They'll ensure the best choice for an optimal kitchen design.
Looking for custom cabinets in Long Island? If so, look no further than Prestige Custom. We create custom kitchen cabinets of all kinds and can meet your exact specifications.
Contact us today to get the process started!