2019 Trends in Homebuilding
If you're planning on designing or building a home this year then you'll be happy to hear that there are some wonderful new trends going around in the homebuilding space. Whether it's the kitchen, bathroom, living room or even your garage, here are some of the top 2019 trends in homebuilding that you'll want to learn about.
Here are some of the Trending Things in Homebuilding:
1. Wet Rooms and Walk-In Showers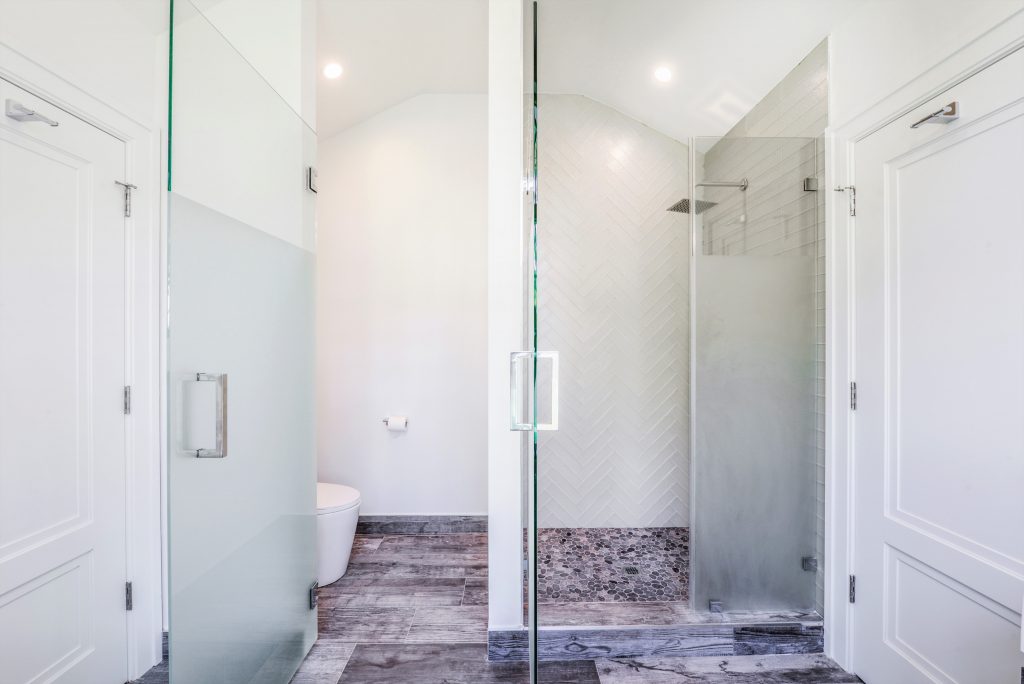 You may have seen them in high-end hotels and fancy houses, but wet rooms and walk-in showers are once again making a comeback. While often difficult to add to an existing home, creating a water-containing wet room is much easier when you're building or designing a home from scratch. Wet rooms aren't a new concept and walk-in showers have been used before, but they're starting to become much more popular among home builders thanks to the unique convenience of not having to worry about getting your floors or carpets wet. Since the entire room becomes a part of the bathroom, it's possible to incorporate unique decor options such as removing shower doors and windows and making use of natural lighting.
2. Flowing Floor Plans
We've seen it happen in office buildings and kitchens, but the trend of open-plan is now spreading to the rest of the home. Large open-floor designs are once again picking up in popularity and we're no longer separating our rooms with walls. Instead, we're starting to incorporate more open planning which helps to remove single-definition rooms. Instead, we're getting various mixed rooms that serve several purposes, mixing together rooms and making it much easier for families to interact with each other without being stuffed into the same small rooms.
3. Hiding Electronics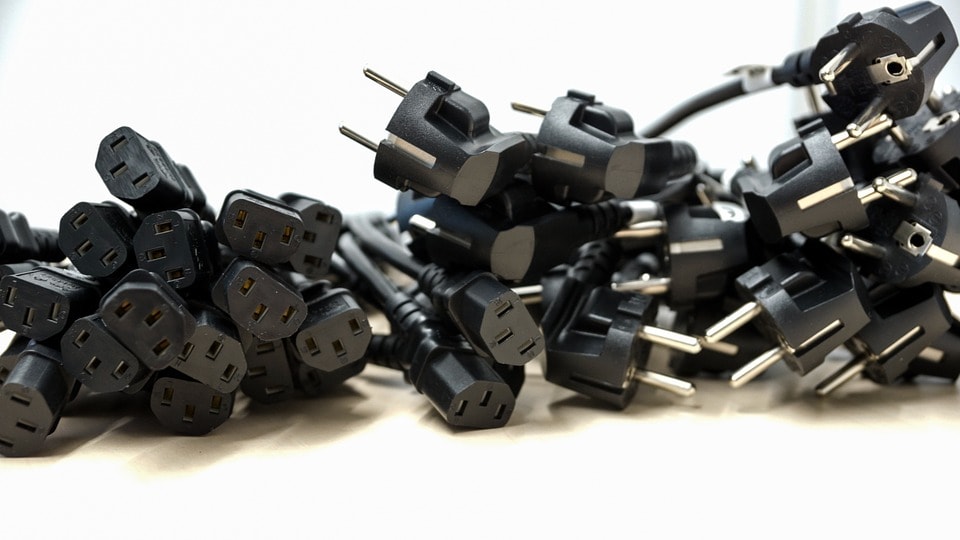 Electronic devices have been dominating our lives for a long time. Whether it's TV screens, game consoles or cable boxes, we've seen them and their cables cluttering our homes and creating an absolute mess when we decide to upgrade. With the advent of more wireless technologies (even wireless displays), home builders are starting to find unique and creative ways to hide cabling from sight and even turn it into unique forms of decor.
4. Outdoor Living Areas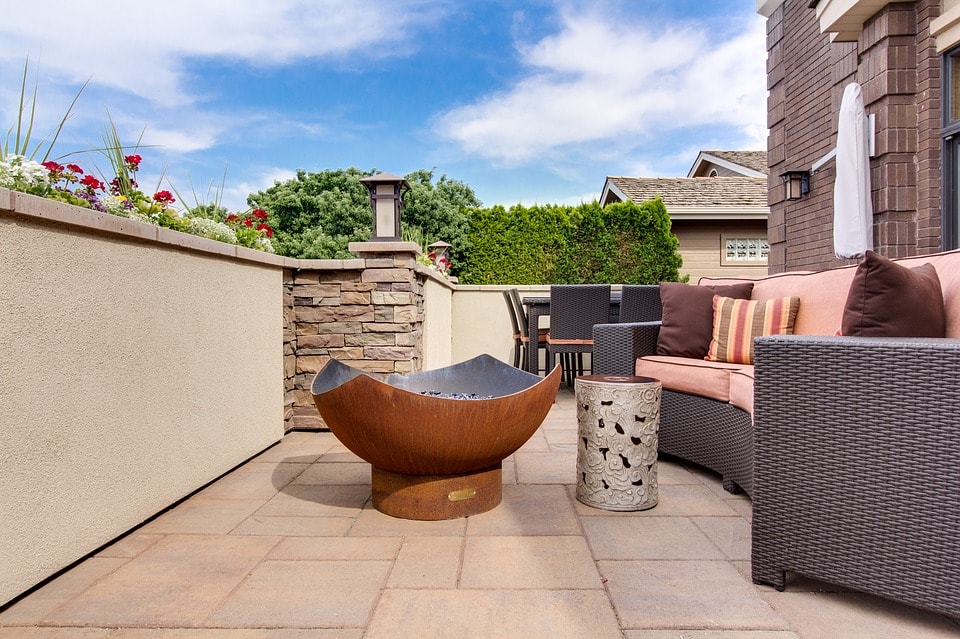 Outdoor spaces have always been popular, but there's nothing quite as interesting and unique as outdoor living areas. Thanks to the recent increase in high-quality garden furniture that no longer resembles the old plastic furniture that we've seen in the past, outdoor living areas have become comfortable, weatherproof and surprisingly attractive. If you've got space to build a relatively large garden, then make use of every square inch by including outdoor living areas that can offer full kitchen ranges, bars, living room-like experiences and even outdoor office spaces.
5. Modern Garage Spaces
Garages have historically been used as extra storage that eventually turns into a neglected dump. With more and more people switching out large cars and replacing them with smaller options or even electric cars, home builders are starting to turn their garages into modern spaces that almost act like the entrance or exit to their home. This includes modern lighting, electric car charging stations and even space to hang their coat or place their keys. Garages have long been neglected and with recent homebuilding trends, we're going to see them start to become a more integral part of the overall property instead of just an afterthought attached to the side.
6. Bringing Back the Dining Room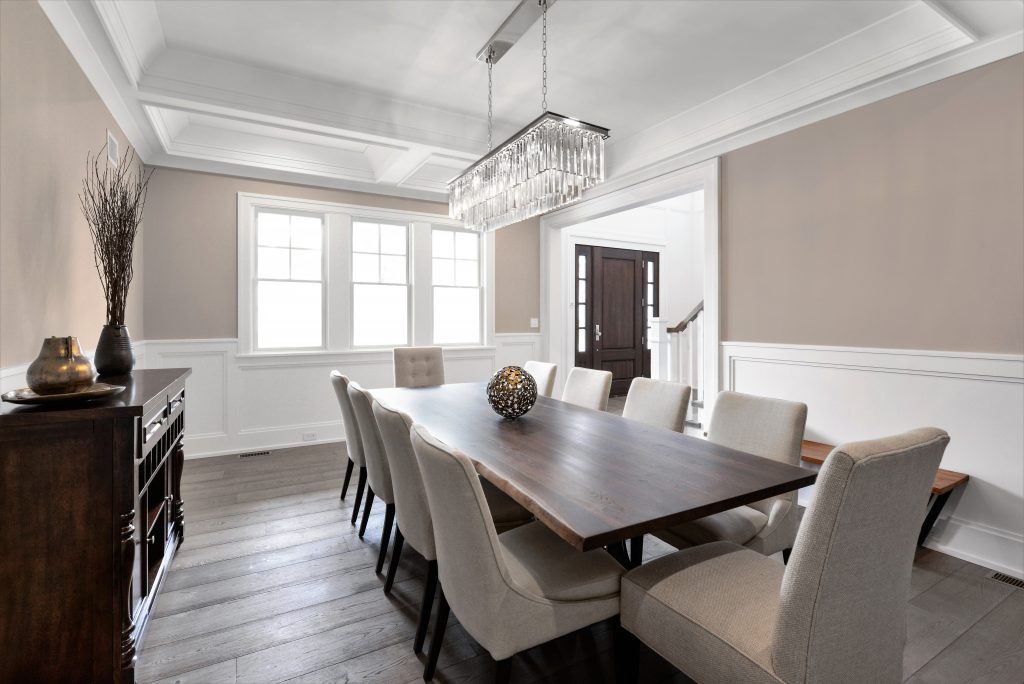 The dining room was once neglected and replaced with kitchen eateries. Kitchen islands, breakfast tables, and smaller tables were favored due to their convenience, and with modern families becoming busier than ever it made sense that the traditional dining room would be neglected. However, dining rooms are set to make a comeback, bolstered by unique modern furniture and interesting lighting arrangements that will transform the humble dining room into something fit for the current century.
7. Heated Floors Transitioning Into Other Rooms
When we think heated flooring we often think about the patio or even the bathroom. We rarely ever think about underfloor heating for the rest of the house, but come 2020 we believe that it's going to be as common as an air conditioning unit in your home. While underfloor heating can be a pain to install in existing homes, it's actually incredibly easy for new home building projects and can prove to be both more effective and more efficient as a home heating solution. We expect that underfloor heating could also become more advanced in the future, selective heating parts of the home that are in use and automatically disabling other areas.
If you are interested in building a custom home in Long Island, New York – Prestige Custom Builders should be your first call. Give us a call today or check out the beautiful homes we've built in our past projects.