Custom Home Builders vs. Production Home Builders
You can't build a home now and then until or unless you're part of the construction industry. So you should be aware of the options available to choose the right option for your dream home.
One option in a custom home building is to hire custom home builders where you can build your home per your desires, and make it unique according to your taste.
The second option is contacting production home builders where they offer diverse pre-planned home designs in their own communities with limited options to personalize them.
Both builders offer you the best homes in town, but it's better to be aware of what they have to offer so that it will be easier for you to decide which one suits your budget, requirements, and taste.
Production Home Builders
Production Homebuilders can be defined by the following traits:
They usually offer home and land together in the form of a package.

They have a variety of pre-designed home and apartment plans and you have to select from.

Their menus offer wide-ranging home styles and designs for every category.

From luxury buyers to first-timer buyers they offer home designs for all.

Slightly less expensive than custom home builders.
Production home builders usually acquire a lot of land, and then construct multiple homes or multi-apartment buildings.
——————————————————-
A production home builder can provide same-sized homes at reasonably low prices because bulk purchasing of building materials helps them cut the cost.
——————————————————-
By purchasing big lots of land in master-planned communities, they develop an association with the community developer, and this helps them in devising attractive home plans which not only give the community a pleasant look but are also appealing to the buyers.
To give a distinctive look to every home floor plans offer multiple elevations constructed with varying exterior colors. The placement of windows and gables are also changed. 
Also, different types and colors of bricks, stones, stucco or siding can be used for construction. The shape of entryways are altered to provide an interesting mix of home designs in the community.
Another good aspect of using production home builders is that you don't need to worry about the structure and design of your home. You simply select a lot to build your home on, pick the home design, floor plan and elevation, and the company will start building your home.
Specific Customization of Production Home Builders
home styles

design types

colors

flooring

carpeting

finishes

kitchen appliances, countertops, cabinets, and finishes
Production home builders don't give buyers the liberty to alter the basic floor plan, structure, layout of rooms or square footage of the home. But the availability of wide-range of options in each category helps in designing the house as per your dream or at least closer to your dream.
Custom Home Builders
Custom home builders like the name implies are more personalized and less pre-planned. The following traits define custom home builders:
Besides offering a lot of lands, they will also build your home upon the land you already owned or acquired.

If the buyer has a floor plan, they will build the home in view of that or if the buyer desires he can pay to design a new set of floor plans.

Custom home builders usually help you contact a design-build company which is capable to manage the architectural design of the home and entire construction process, but if you want you can also work with any other architect or builder of your choice.

Building a custom home requires continuous communication between builder and buyer; the buyer will be greatly involved in the building process and can take major decisions.

You don't have to settle for pre-designed home menus, you can pick any product from any category, as long as it's falling within your budget.
If you have deep pockets then this option should be your priority. A custom home building is expensive and a bit hectic too. Unlike production home builders, the custom home builders don't have organized labor and large-scale economy. Therefore, it will naturally increase the price range.
Also, the price depends upon variables such as the land you buy for your home, its size, home design, its complexity, and building material you choose.
——————————————————-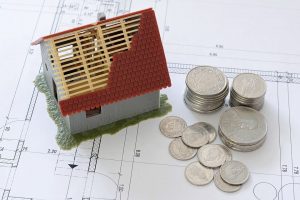 The price depends upon variables such as the land you buy for your home, its size, home design, its complexity, and building material you choose.
——————————————————-
After contacting the builder you put forward your personalized floor plan. Whether it's about an extra bedroom, a backyard or simply the placement of windows.
Unlimited Choices and Options in Custom Home Building
The most important thing is to first set up a budget. Secondly, you have to look for any zoning limitations or building codes in your neighborhood, and if there are any, clear them first before planning your home.
Set a realistic budget with your builder and always stick to it. Even though you set a margin in your budget, unexpected cost risks like a sudden hike in prices of building materials or likewise can't be overlooked. So, don't let attractive home options and designs lure you; keep a safe budget.
Custom builders and architects always give a cost estimate for your home after discussing your requirements, and the land you want to build your home on. 
Any construction on undeveloped, rural land will naturally increase the construction cost due to the unavailability of in-ground utilities. Whereas in developed communities there are zoning limitations. So, before purchasing any land, look into these details to avoid trouble down the road.
Building custom homes isn't as easy as working with a production builder. The buyer has to give a lot of time to discuss designing, styling, and construction in detail with the builder. But all these efforts pay in the end in form of a customized home which is truly unique and yours.
——————————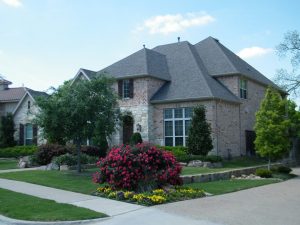 Building a custom home requires continuous communication between builder and buyer; the buyer will be greatly involved in the building process and can take major decisions.
——————————
The Final Word
Production home builders offer wide-ranging home designs in each category which makes it easy for a buyer to select a plan from. Moreover, the package of homes plus the land they offer is quite convenient. Building homes through production homebuilders isn't only handy, but is less expensive too as compared to the custom home building.
Custom home builders on the other hand give you the freedom to design your home on your own land from scratch. From the floor plan, to elevations, and the whole building structure, every aspect is customized according to your requirements and desires. Though, the option of building a custom home is enticing, but it's a bit hectic and expensive too.
So, select a home builder which suits you and your budget the most, and start building your dream home now.***